We are now collaboration with Dr. Chungui Yang and share practices at his acupuncture clinic Kinesisk Hälsovård in Hjorthagen, Stockholm!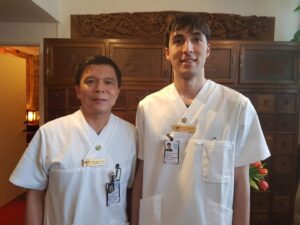 Dr. Yang's acupuncture
A fourth generation doctor with nearly 40 years of experience with Traditional Chinese Medicine (TCM).  Through this collaboration, we can offer combined services where you can benefit from Dr. Yang's treatments, courses and expertise at the same location, such as acupuncture, moxibustion and herbal medicine.
You can treat both acute and chronic conditions with TCM acupuncture. Examples of conditions that can be treated are as following:
Menstrual and transient pain
PMS
Infertility and impotence
Back, neck and joint problems, such as rheumatic problems, pains and fibromyalgia
Migraines and tension headache
Gastrointestinal disorders, diarrhoea, constipation and colic in children
Nervous pain, shingles and trigeminal neuralgia
Allergies, asthma, eczema and sinusitis
Depression and sleep disorders
Sports and injury injuries, inflammation of the bones, tendons and muscles
Overweight, smoking and alcohol aberration
Yi Gong course (Qi Gong)
Dr. Yang shows the basics of Yi Gong that are easy to learn and provide great benefits to peace of mind and health. He has decades of experience in Yi Gong and is a member of the World Academic Society Of Medical Qi Gong. Dr. Yang started practising Yi Gong during his childhood under the guidance of his father.
Yi Gong is a form of Qi Gong meditation and a tradition of several generations  passed down by his family. Dr. Yang has also practised meditation in several Chinese Taoism temples but also Kung Fu at the Songshan temple in China. Yi Gong is a special technique that combines the essence of Buddhism, Taoism, and Confucianism.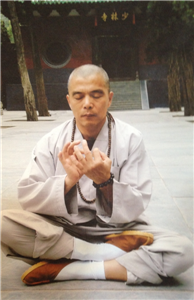 There are several advantages to practising in Yi Gong, such as:
Help the brain relax, counteract mental stress and improve sleep quality
Reduce depression, sadness and anger, which can affect the internal organs of the body
Reduce the various symptoms such as stress-related headache and stomach pains
Improve gastrointestinal tract
Improve blood circulation, blood supply to the uterus and increase fertility
Strengthen the adrenal glands and decrease chronic fatigue
Stimulate the formation of lymph nodes, which contribute to enhanced immune responses and health in general
With Yi Gong, special breathing techniques are also used to contribute to the well-being. You will feel changes in the body by practising Yi Gong. Symptoms of your inconvenience will decrease the longer you practise. You can find peace and quiet, find awareness and recognise yourself as part of nature.